📰Korea JoongAng Daily published an article on December 17, 2011, which listed a series of questions posed by the late founder of the Samsung Group, Byung-chul Lee, one month before his death in 1987. Byung-chul Lee posed 24 questions on matters of religion and faith in writing to his acquaintance, who was a Catholic priest. 33 years had passed until these questions were published, and today the answers are finally being proclaimed to the public by Chairman Manhee Lee of Shincheonji Church of Jesus, the Temple of the Tabernacle of the Testimony. Now people throughout the world can finally find the truth they have been seeking. This paper seeks to answer the 24 wise questions posed by the late Byung-chul Lee.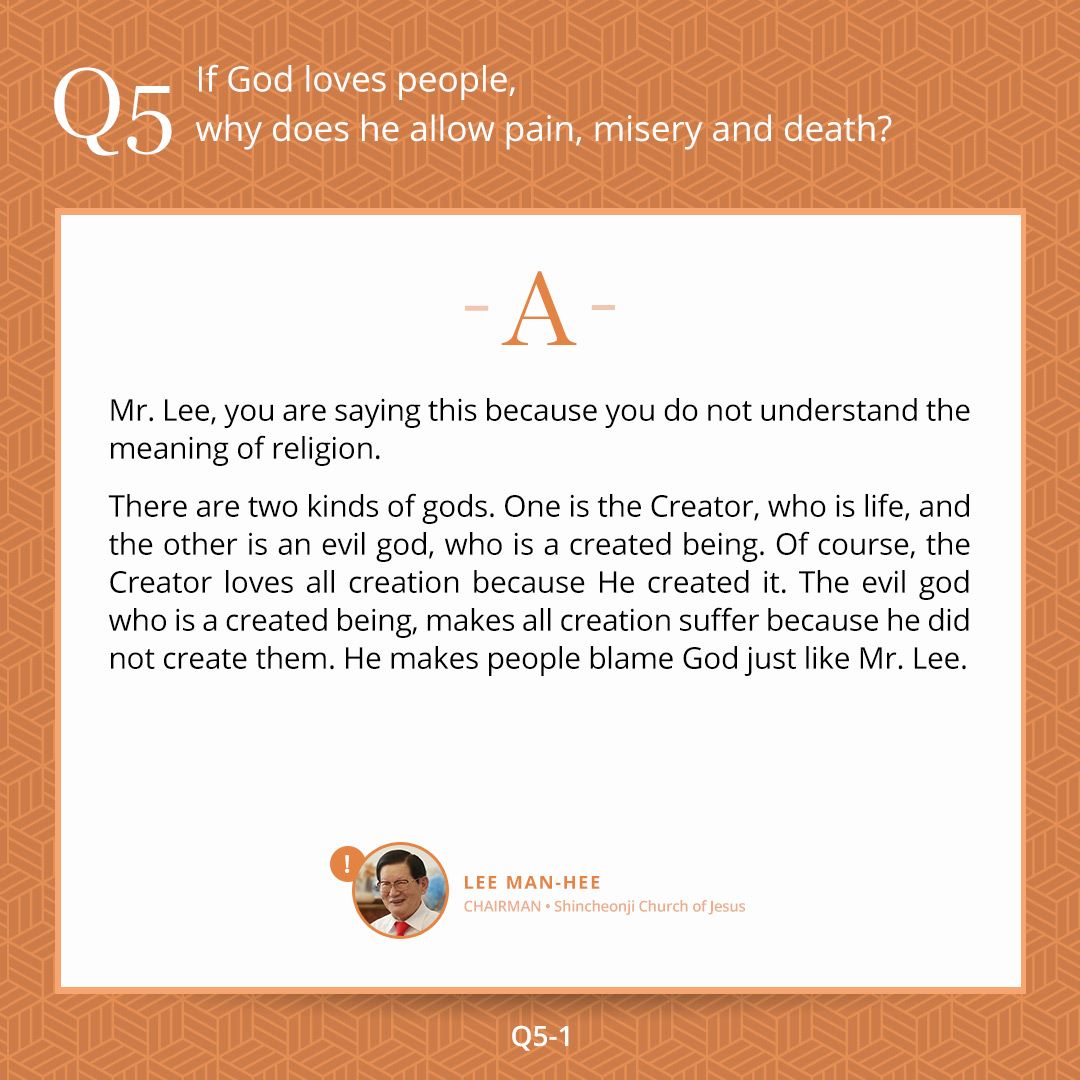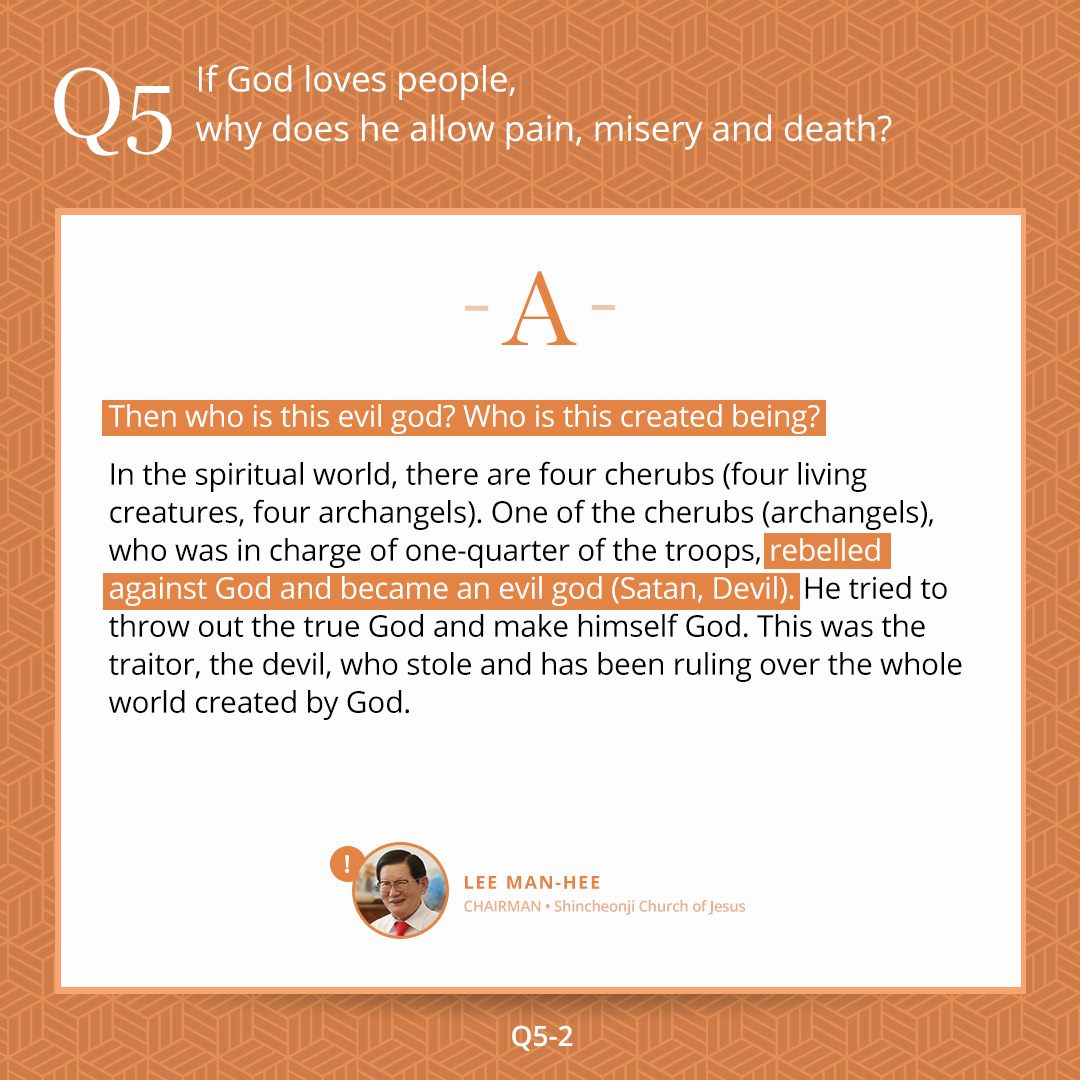 ‌                                            
(Chairman Manhee Lee) "God is 'Creator' of all creation. Pain is what the evil god gives"‌‌Mr. Byung-chul Lee asked this as he did not understand the meaning of religion. There are two kinds of gods. One is the Creator, who is life, and the other is an evil god, who is a created being. Of course, the Creator loves all creation because He has created it. However, the evil god, who is a created being and can not create, has subjected all creation to suffering and resents the true Creator. He makes people blame God, just like Mr. Byung-chul Lee did.
Then who is this evil god, this created being? In the spiritual world, there are four cherubs (four living creatures, or four archangels). One of these cherubs, who was in charge of one-quarter of the troops, rebelled against God and became an evil god (Satan, devil). He tried to cast out the true God and make himself God. This is the traitor, the devil, who has taken possession of this earth God created, and has been ruling over it since.
The way God, who is the Creator, makes this fact known to people is through the Bible. As written within my response to the fourth question, someday the true Creator God will come and restore everything back to its original state. Human suffering is not given by the true God, but by the traitor, the evil god.
Source:https://www.facebook.com/1071858022955759/posts/1896168213858065/?d=n